Polymers for Catalysis and Energy Applications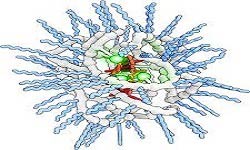 Submit Abstract
Register Now
Catalysis by polymers is the new intensively developing field of science. Polymer catalysis has become an independent and thriving branch of chemistry. Extensive development of this field is attributed to success achieved in synthesis and investigation of so-called functional polymers as well as to success attained in homogeneous, metal complex catalysis. The fruitful cooperation of these two directions, namely the fixation of homogeneous catalysts or transition metal compounds on organic polymers, has led to the novel idea of heterogenization of homogeneous metal complex catalysts. Such catalysts obtained by the heterogenization of various polymeric supports by homogeneous complexes of transition metals, retain the advantages of both homogeneous (high selectivity) and heterogeneous (convenient manufacture) catalysts. Two aspects of catalysis involving polymers should be discussed: (1) the catalytic effect of functional groups of polymers and (2) the use of polymers as supports for homogeneous metal complexes. Such an approach is useful because it enables one to establish a relationship between enzyme-like, homogeneous and heterogeneous catalysis. Polymeric catalysis may be arbitrary divided on several parts:
1. Catalysis by linear polymers in solutions
2. Ion-Exchange resins as catalysts.
3. Catalysis by polymer-metal complexes.
4. Polymer-protected Nano sized catalysts.
Implementation of a solid-state polymerization
Polymer-supported multivalent organocatalysts
Capillary micro flow reactors
Water based blend nanoparticles
Polymer-protected nanosized catalysts
Catalysis by polymer-metal complexes
Catalysed polymers applications on energy storage
Catalysis by linear polymers in solutions
Related Conference of
Polymers for Catalysis and Energy Applications
Polymers for Catalysis and Energy Applications
Conference Speakers
Recommended
Sessions
Related
Journals
Are you
interested

in