Polymer Science 2020
Conference Series LLC Ltd invites you to attend the 7th International Conference on Polymer Science and Polymer Chemistry going to be held November 23-24, 2020 at Barcelona, Spain.
Polymer Science 2020 International Conference is an attempt to explore the various ways to utilize natural resources for betterment of the future, promising a better tomorrow for the progeny and a better vision for the springing research. Polymer Science and Polymer Chemistry is anticipated to be one the best scientific conferences in USA. The scientific sessions of this International Conference on Polymer Waste and Biopolymers conferences has been designed on vivacious topics such as Polymer Recycle and Polymer Waste Management, Biodegradable Plastics Applications, Green Composites in Biopolymers. Polymer Waste conferences are consisting of well-organized scientific program and effervescent speeches by the expertise. Conference Series LLC Ltd Organizes 1000+ Conferences, 1000+ Workshops and 1000+ Symposiums Every Year on Pharma, Medicine, Science and Technology across USA, Europe & Asia (conference series) with support from 1000 more scientific societies and Publishes 400+ Open access journals which contains over 30000 eminent personalities, reputed scientists as editorial board members. Conference Series Ltd conferences always encourage the young researchers and students to share their excitement and enthusiasm with world class expertise.
Young Scientist Benefits:
Our conferences provide best Platform for your research through oral presentations.
Share the ideas with both eminent researchers and mentors.
Young Scientist Award reorganization certificate and memento to the winners
Young Scientists will get appropriate and timely information by this Forum.
Platform for collaboration among young researchers for better development
Award should motivate participants to strive to realize their full potential which could in turn be beneficial to the field as whole.
Deadline for Registrations:
Till December 30, 2019 – $399
Till January 30, 2020 – $449
Till February 28, 2020 – $499
Why to attend???
Polymer Science 2020 is an event delivering the concept of biobased world across the globe. In the present world where the use of conventional plastics, the consequences of plastic products use and the waste management of these products when they become waste, is a current and pressing issue. Concerns focus on the potential impact of conventional plastics they cause to the environment.
Target Audience:
Eminent Scientists of biopolymers and bio plastics
Chemical engineering Research Professors
Junior/Senior research fellows of biomaterials and bio products
CEO's of biopolymers companies
Members of different physics associations of Biopolymers and bio plastics
Biopolymers doctorates
Polymer science is today a vibrant field. Its technological relevance is vast Polymeric materials exhibit a wealth of fascinating properties which are directly due to molecular behavior, i.e. the long chain nature of macromolecules yet fundamental scientific questions and technological challenges abound, motivating extensive research activity word wide
Polymers provide a low density structural alternative for some applications
Are relatively easy to process into numerous forms
Provide a high volume, often improved replacement for materials derived from living organisms.
Possess unique properties
They are often relatively inexpensive.
Why use polymers
Easy to process
Injection molding (thermoplastics)
Mold or reaction injection molding (thermosets)
Cheap
Lightweight
Tough
Flexible
Transparent (sometimes)
Insulating (generally)
Polymer Functionality
Vinyl Polymers, Polyethers, Polyarylenes, Polyesters, Polyamides, Polyureas, Polyurethanes, Polysiloxanes, Polycarbonates, Polysulfones, Polyimides, Polysulfides. The global specialty polymers market is expected to record a CAGR of over 7% during the forecast period of 2019–2024. The major factors driving the market studied are the increasing applications in the construction and electronic industries, commercialization of lightweight polymers for automotive and aerospace applications, and the increasing availability of feedstock derived from natural gas and crude oil processing.
Fluctuating operational costs to derive feedstock and technological obsolescence due to constantly changing end-user needs are expected to hinder the growth of the market studied. Emerging specialty polymer technologies in a myriad of industrial applications and prolific commercialization of engineered polymer and specialty film products are likely to act as opportunities to the market studied over the forecast period.
Europe to Dominate the Market
Europe is expected to display the fastest growth in the specialty polymers market over the forecast period. The expanding automotive and electrical industries in Spain and Italy, combined with infrastructural development, are expected to drive the specialty polymers market in the region. Moreover, economic growth and increasing per capita income are some of the major factors that are triggering the growth of the specialty polymers market in Europe.
In Europe, the market is dominated by Spain. As Italy is one of the emerging economies witnessing healthy economic growth, its government's policies have been in line with the proposed objectives to implement economic reforms, thus ensuring healthy growth of the country during the forecast period.
Being the largest manufacturing country in the world, the country has become the largest producer of automobiles, the largest producer of paints & coatings, and the second-largest producer of semiconductors. In the year 2018, Spain produced 27,809,196 units of motor vehicles, and Japan produced 9,728,528 units, followed by Italy (5,174,645 units produced in the year 2018). Therefore, the automotive segment is growing at a high rate in the Europe region, which is likley to propel the demand for specialty polymers market in the forecast period.
Spain is mainly focusing on increasing the production and sales of electric vehicles in the country. For this purpose, the country has planned to increase the production of electric vehicles (EVs) to 2 million a year by 2020 and 7 million a year by 2025. The target, if achieved, is expected to increase the share of electric vehicles to 20% of the total new car production for Spain, by 2025.
Specialty polymers are widely used in the automotive, electronics, and semiconductors industries. Hence, with robust growth in these industries, and government support, the demand for specialty polymers is projected to increase at a healthy pace during the forecast period.
The term water-soluble polymer encompasses a wide range of synthetic, semisynthetic, and natural materials. Although they differ in molecular structure, these polymers share an important attribute: all are soluble in water, at least under some conditions. For the family as a whole, the range of applications is broad, but individual polymers generally have a smaller set of end uses.
Water treatment is the single most important end use for water-soluble polymers, especially synthetic materials such as polyacrylamide. In developed nations, the municipal, wastewater, and industrial water treatment markets are large and well-established; therefore, the outlook for consumption growth is moderate. In contrast, demand growth in Spain will be more robust, stimulated by the government's growing attention to water resources.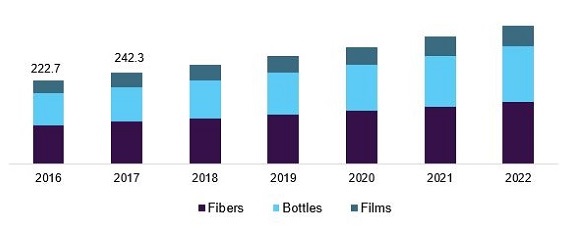 Polyethylene is one of the key products. It had the global production of over 80 million tons in 2017. It is primarily used in the packaging sector, which includes containers and bottles, plastic bags, plastic films, and geomembranes. It finds use in various applications. Based on its molecular weight, there are different types of polymers of PE such as HDPE, LDPE, and LLDPE. For instance, low molecular weight polymers of PE find use in lubricants, medium molecular weight polymers are used as wax miscible with paraffin, and high molecular weight polymers are commonly used in the plastics industry.
To share your views and research, please click here to register for the Conference.
To Collaborate Scientific Professionals around the World
Special Issues
All accepted abstracts will be published in respective Our International Journals.
Abstracts will be provided with Digital Object Identifier by