Media Partners
CrowdReviews.com is a transparent online platform for determining which products and services are the best based on the opinion of the crowd. The crowd consists of Internet users which have experienced products and services first-hand and have an interest in letting other potential buyers their thoughts on their experience. CrowdReviews.com is driven by an algorithm allowing for both customers and providers of products and services to understand how the rankings are determined. The service can be used by potential buyers to learn more about their vendors prior to making a purchasing decision.
---
Manuscriptedit specializes in providing services in Scientific & English editing, proofreading, medical writing, academic writing, formatting and publication support. Within a short span of time, the company has grown rapidly to be counted among the world's leading service providers in English editing and proofreading. It has served clients in over 80 countries. Manuscriptedit has a healthy blend of over 500 in-house and online contractual editors from top universities and research centres worldwide. The editorial panel includes subject experts in all subject fields of science, medicine, engineering, art, history, economics, politics, humanities, business management and social sciences in addition to English experts.
---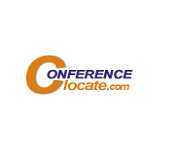 Clocate.com is a leading international directory for worldwide conferences and exhibitions. Clocate.com is equipped with a unique and comprehensive search that helps you find easily any event in any category or location. Each event includes detailed information, like, description, dates, location, map, prices, link to the official event's website and more...
If you search for a conference or exhibition in areas such as Industry and manufacturing, Health and medicine, Technology and IT, Business and finance, sciences, education, services (banking, insurance, tourism, Hospitality and more), government, environment, life style and arts, you'll find it in www.clocate.com
---
error